April Foolin'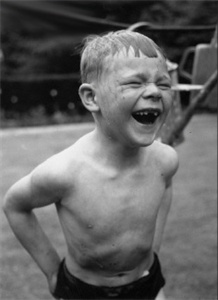 Oh man, you should have seen the looks on your faces. Like I would really quit... hah! So I guess April Fool's Day was a success. From the comments on my last post, I would assume that at least one of my three posts fooled a few people, at least. Either that or you all fooled me... Well either way, someone got fooled, so that makes me happy.

In other news, I was visiting a local electronics mega-store (no, not that one) and I actually spotted a copy of The Political Machine. Naturally, I snatched it off the shelf, casting suspicious glares at nearby shoppers, and made haste for the registers. In but a few moments, the game was mine. Score.

Astute readers may recall way back in August when I posted about this wonderful piece of "edutainment." Now I finally have my hands on a copy. I can hardly wait to play. The thrill-a-minute world of US politics is now at my fingertips.

Before you ask; no, I am not willing to part with it... at least not for anything less than $42,000. Also yes, this post wins the prize for the most self-referential post on this blog to date.
---
Categories: Personal